Family Empowerment Project
(Care Coordination)
The Family Empowerment Project (FEP) was formed and incorporated in 2023 to ensure continuity of care for families in Brevard County in need of Healthy Start services. The FEP leadership team identified the need and opportunity to develop an agency to serve as a qualified provider to maintain the state funded programs that support and empower families. 
The Family Empowerment Project was created to help families thrive during their most critical times. 
Faimly Empowerment Project Philosophy:
Families first
Collaborate and improve community
Be passionate and supportive
Focus on positive outcomes
Visit familyempowermentproject.us
---
Brevard County Health Department
(Clinical Maternity Services)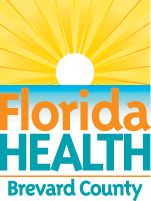 The mission of the Brevard County Health Department is to promote and protect the health of all people of Brevard County through the delivery of quality public health services and the promotion of health care standards. The money received by Healthy Start and the county provides access to maternity care for women in our county. Brevard County Health Department is a NACCHO award winner, nationally recognized for the maternity program.
To schedule an appointment at the County Health Department, call (321) 637-7300.
Clinic Locations:
2555 Judge Fran Jamieson Way, Viera
601 East University Blvd, Melbourne
The Brevard County Health Department offers two programs specifically for women:
Maternal Health Services
The Health Department provides a wide range of specialized services including confirmation of pregnancy, medical care, health education, dietary and nursing assessments, and consultations with social workers. Comprehensive care is given in close cooperation with hospitals, private obstetricians and pediatricians. Available to those meeting established income guidelines.
Family Planning
Services are available to all women regardless of age or income at low or no cost. Services include education, physical exam, lab work, family planning counseling and the selected method of birth control as well as free pregnancy testing. Tubal ligation and no scalpel vasectomy services are also available.
Visit Brevard County Health Department