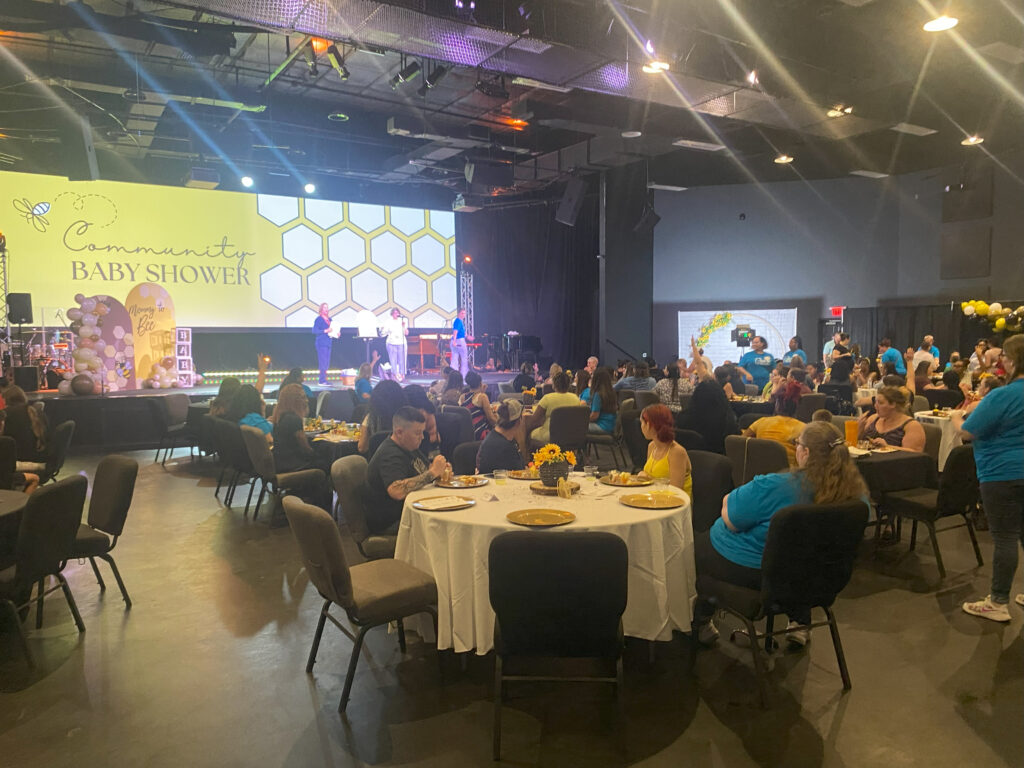 Healthy Start Coalition of Brevard collaborated with Discover Life Church in Melbourne, Florida and hosted a Community Baby Shower on Saturday, May 6th, 2023, from 10am to 1pm.
This free Community Baby Shower was for unwed, expecting mothers. They were showered with gifts, games, giveaways, light refreshments, and support from our local community!
Moms and those that attended were also provided with the following educational topics during the event:
Speaker from Brevard Cares: Sleep safety for parent and child
Speaker from Titusville Fire Department: Car Seat Safety
Speaker from WIC: Breastfeeding and Pump Education
Speaker from Renewed Counseling: Mental Health
Speaker from Essential Pregnancy Center: Her Story as a Single Mom
Healthy Start is grateful to the sponsors that helped make this event possible. Thank you to Essential Pregnancy Center and Sunshine Health for your generous sponsorships and attending the event, your sponsorships helped purchase needed baby items for the moms that attended this Community Baby Shower.
Thank you to the vendors that attended from our community and the donated gifts for the moms for this event. Among the vendors were representatives from Brevard Cares, Healthy Start Coalition of Brevard, 211 – Help Me Grow, Brevard County Health Department – WIC, Renewed Counseling, Titusville Fire Department – Car Seat Safety, and Early Learning Coalition. We are grateful for the support of our community agencies.
Thank you to Discover Life Church in Melbourne for planning, hosting, and seeing a need for our community. Thank you for all that you do.